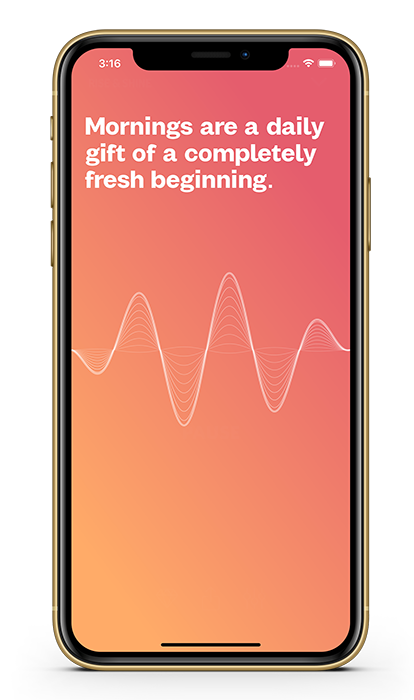 Yulu is radically simple and simply-life changing.
Yulu is helping you beat negative thinking by listening to positive affirmations every day.

Whether you want to alleviate stress, say goodbye to insomnia, silence your inner critic, you will notice one thing about all, with Yulu no special meditation practice is required.

Learn how to shift your mentality and manifest everything you desire.
Carefully crafted themes for manifesting everything you desire.
Rise & Shine
Iron Confidence
Living Abundance
Blossom Success
Build Up Courage
I AM
Enjoy the Moment
Create Wealth
Arise In Love
My Soulmate
Fall Asleep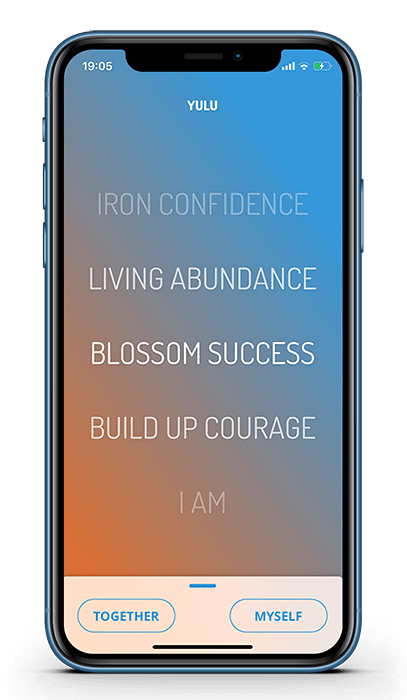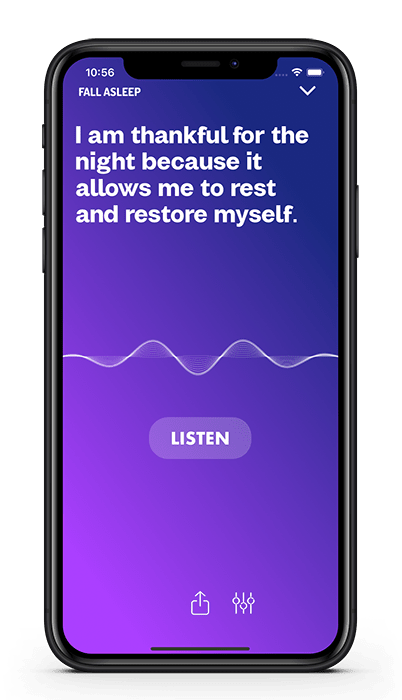 Not sleeping well? Big day ahead?
Clear your mind before going to bed.

Reflect. Relax. Decompress.
Tackling new challenges?
Feel more energised.

Focus on what matters.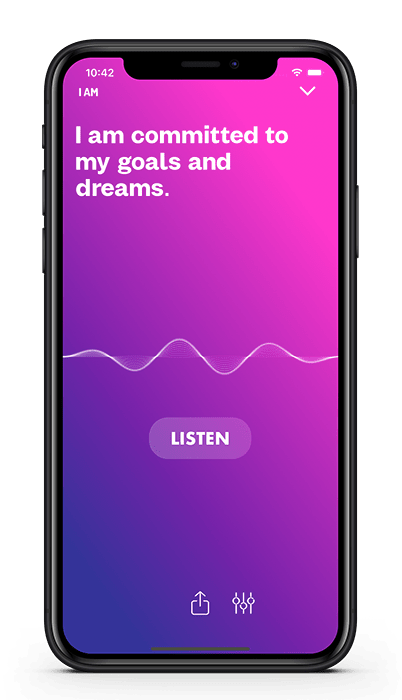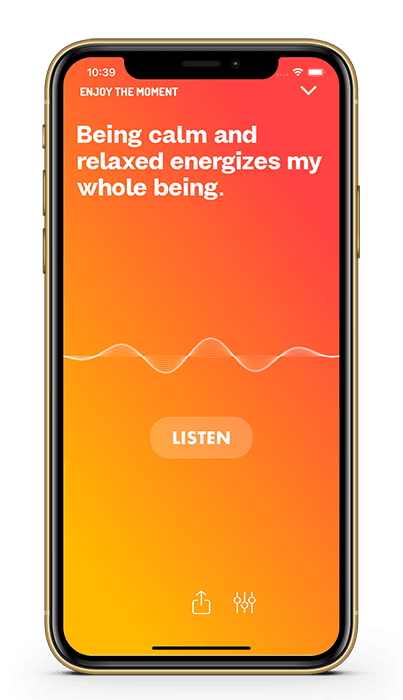 Low self-worth?
Silence your inner critic.

Breathe in. Inhale confidence. Breathe out. Exhale doubts.
Tune into Yulu community
Yulu also enables self-aware, more knowledgeable, more tuned into Art Of Manifestations audiences to share their positive affirmations through the community feature called "Together".

Together, through spoken and written affirmation, we can learn, grow, and tune to the frequency of the Universe.

Inspire others, create harmony and align to core elements of balance for our community.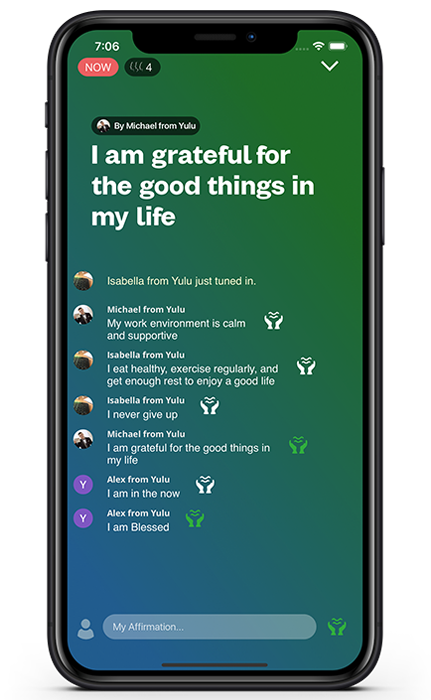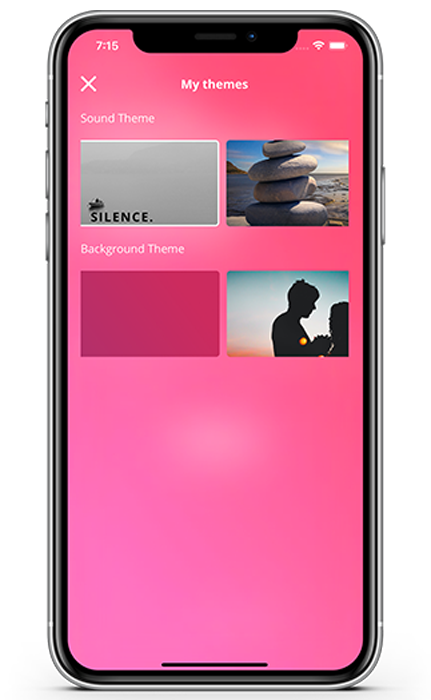 Personalize your journey
An immersive experience is created with carefully selected background colours, dedicated background themes and sounds.